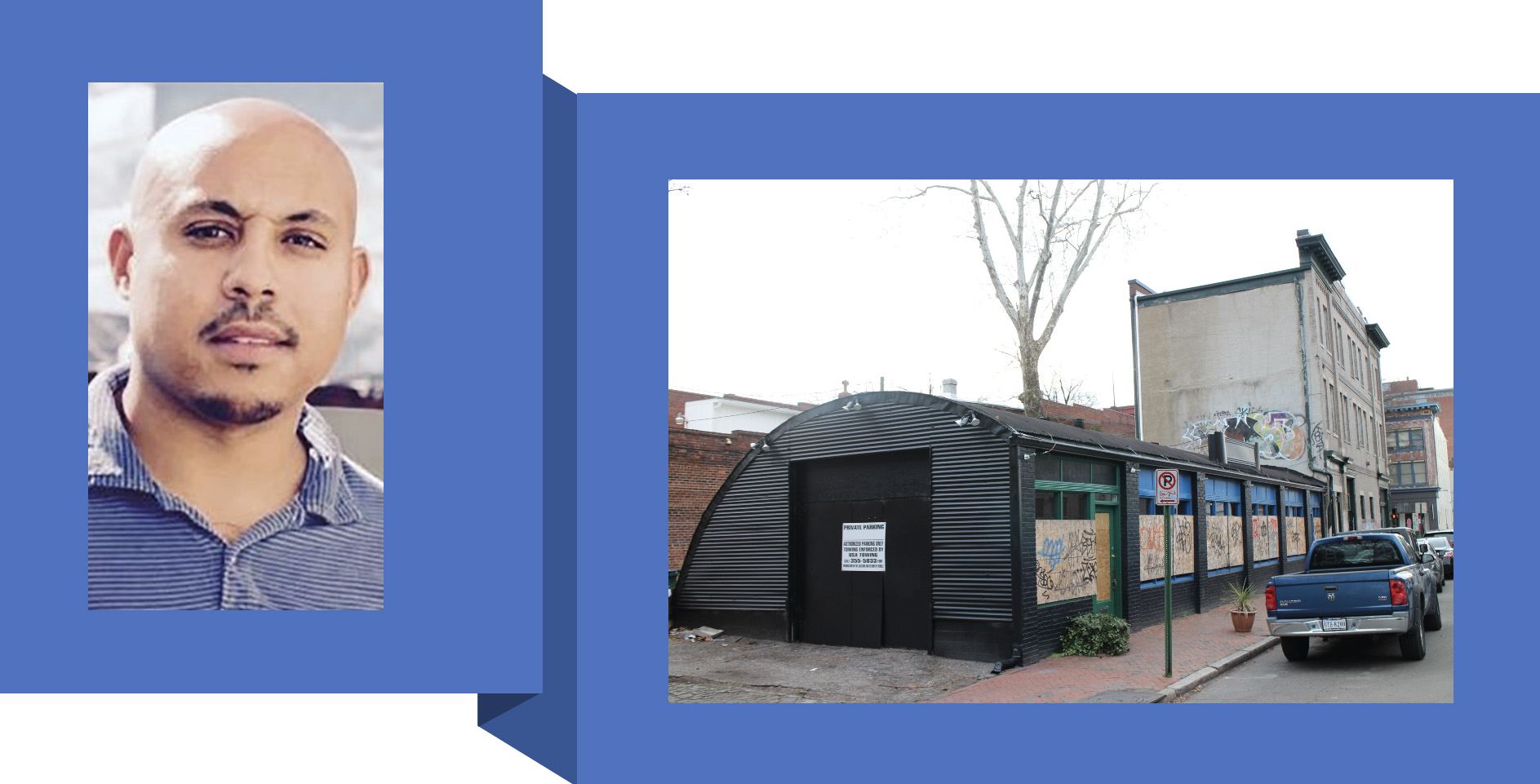 Entrepreneur fills hip-hop void with Jackson Ward studio, venue
With an oddly shaped Jackson Ward building as his canvas, Brandon White aims to fill what he sees as a void in the local hip-hop music scene left in the wake of the 2018 closure of Strange Matter, a longtime venue at 929 E. Grace St.
"I think once Strange Matter went down, that really solidified the void on the hip-hop side at least," said White. "(Strange Matter) was a good resource and host but once they went it was like, 'Where do we go now?'"
White hopes to answer that question by opening The Canvas, a studio and venue at 309 N. Monroe St. in Jackson Ward.
Located just off West Broad Street in the Arts District, the one-story building will be converted into a multi-purpose music studio that'll be the home of White's 2-year-old internet radio station RVA Boombox. It also will feature equipment for podcast recording and have space for small concerts.
White said The Canvas won't be exclusively for hip-hop artists and fans, but it'll be the focus of its buildout.
"This is for raw hip-hop, like the core fundamentals of hip-hop. This isn't (for) like the TikTok rappers or people influenced by A&R and wearing or saying whatever just to get likes, streams and views," White said.
"We're focused on the enthusiasts. It's not a shot at those artists, but they can go anywhere and have their music played. (The Canvas) could be open to some indie garage band that's local. It doesn't necessarily mean it has to all be hip-hop."
By day, White owns general contracting firm Doyen Stalwart and helps run Union Hill restaurant Kahlos Taqueria & Bar with his wife, Iliana White. He said music has always been a passion of his, having previously produced beats and composed scores for videos by skateboard company Zoo York.
"Life sort of happened and I had to put that to the side and start making some money," White said. "I just recently got back into it and it snowballed into something bigger to now where we're throwing events."
White's been running RVA Boombox out of The Spot, another creative space in the neighborhood, but said a space that caters to hip-hop radio and performances is still needed.
"We have a lot of opportunities to get decent indie hip-hop artists here in Richmond but we don't get it because we don't have a venue. They end up going to D.C. or Hampton Roads. Richmond gets skipped over," he said, adding that The Canvas will also be outfitted to broadcast virtual concerts.
White is leasing the 1,800-square-foot building but he said there's a clause in the agreement to eventually purchase it. Built in 1930, the building features an arched wall and garage doors.
White said he believes it was once a car manufacturer's showroom before becoming home to flag shop Festival Flags, which moved out in recent years.
He said he's hoping to break ground in February and open in April. Fultz & Singh Architects is designing The Canvas, and White's firm Doyen Stalwart is the general contractor.
"We're completely gutting it and rebuilding it," White said. "The location is clutch. It's not right on the front street, it's off the beaten path a little bit. It fits right with our approach."
Entrepreneur fills hip-hop void with Jackson Ward studio, venue