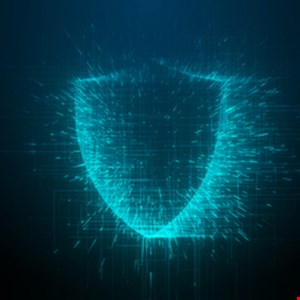 #HowTo: Create a Cyber Maturity Strategy
For modern enterprises, cybersecurity is key to success. Rapid digital innovation, fuelled by the pandemic, has led to countless new ways to connect with customers, employees and partners. However, it's also seen the emergence of a multitude of new opportunities for cyber-criminals to gain access to data and take remote control of the critical business systems of unprepared organizations – causing disruptions, putting revenue, reputations and short-term operational continuity at risk. 
As organizations respond to these threats, there's a growing emphasis on cyber-maturity. Businesses are looking to identify where their strengths and weaknesses lie to make more effective cybersecurity investments.
Why Do Businesses Need a Cyber-Maturity Strategy?
To appreciate the importance of cyber-maturity, we must understand the contemporary cyber landscape businesses operate. Gone are the days when cyber threats were predominately targeted at end customers and businesses in the finance industry or government. With unprecedented levels of cross-industry digitalization, the scale and sophistication of cyber-attacks have dramatically increased – nobody is immune. 
Traditional approaches to keeping data and applications secure are no longer sustainable in the era of mass digitalization. Companies with 'immature' cybersecurity strategies are ill-equipped to mitigate threats and are less able to prevent them from becoming breaches. That's why cyber-maturity has become a crucial component in enabling revenue growth and product innovation as part of a holistic digital business strategy. 
How Can Cyber-Maturity be Measured?
Various models can be used as a framework to measure and develop cyber maturity. One example is NIST, which assesses the foundation of an organization's security program and rates it from zero to five. While businesses should aim for a five (highest) across the board, many find this unrealistic considering the ever-evolving threat landscape. 
Cyber-maturity assessments allow organizations to identify and prioritize areas for investment in their security posture and establish corporate and operational compliance guidelines that reinforce those strategies. This allows businesses to achieve their objectives by managing risk, building trust and measuring performance – turning their cyber-maturity strategy into a competitive differentiator. 
What Hinders Organizations' Cyber-Maturity?
There are several common challenges organizations face in maintaining their cyber maturity. Three of the most common are:
Adjusting to hybrid work. The workforce has become increasingly distributed. With many companies opting to continue with hybrid workplace models, cybersecurity risks continue to grow in both number and scale.
Inconsistent or poor training. While people are generally becoming digitally literate, attacks targeting humans as the weak link in the chain, such as phishing, continue to evolve. Businesses need to remain vigilant and regularly conduct training to keep employees informed of these risks and what they can do to prevent themselves from falling victim.
New trends. In cybersecurity, new technologies tend to present unique challenges that must be addressed continuously. Recently this has involved emerging threats, including IoT attacks, Blockchain and cryptocurrency attacks, and issues associated with 5G applications. Therefore, cyber management becomes a perpetual process.
How Can Organizations Become More Cyber-Mature?
Cyber-threats are like any other complex and critical risks. It is vital businesses treat them as such and not just view them as IT issues. Cyber risk governance needs to span the entire business.
Investing in technical expertise is also vital. To make commercial and organizational problems less complex, cyber-risk must be addressed in the context of individual businesses. Businesses should invest in automation to seamlessly catalog critical vulnerabilities. In simpler terms, risk should be mitigated at every level of the organization – across data, infrastructure, applications and people. 
While a strong technology architecture is essential to combat advancing cyber-threats, a company's entire organizational structure also needs to be regularly reviewed and adapted against cyber-risk.
Finally, organizations must develop a comprehensive and collaborative business framework that considers the interconnectedness of the entire business to properly address all areas that could potentially be affected by cyber threats. 
How do Businesses Remain Cyber-Mature into the Future?
Organizations must drive cyber maturity holistically, rather than just chasing the latest tools or solutions. This should include adopting NIST or another cybersecurity maturity model to allow their security maturity to be objectively measured. This enables the prioritization of security investments into the areas that address the most critical issues and vulnerabilities within their posture. 
Other key strategies contributing to an organization's long-term cyber maturity include using AI to automate certain tasks so security teams can focus their efforts on high-risk threats rather than repetitive and routine work. Conducting cybersecurity training for all employees is also more important than ever due to the increasing pace of digitalization.
By improving their cyber-maturity in this way, organizations will be much better placed to tackle the threats they face and confident in accelerating their digitalization strategies.
https://www.infosecurity-magazine.com/opinions/cyber-maturity-strategy/