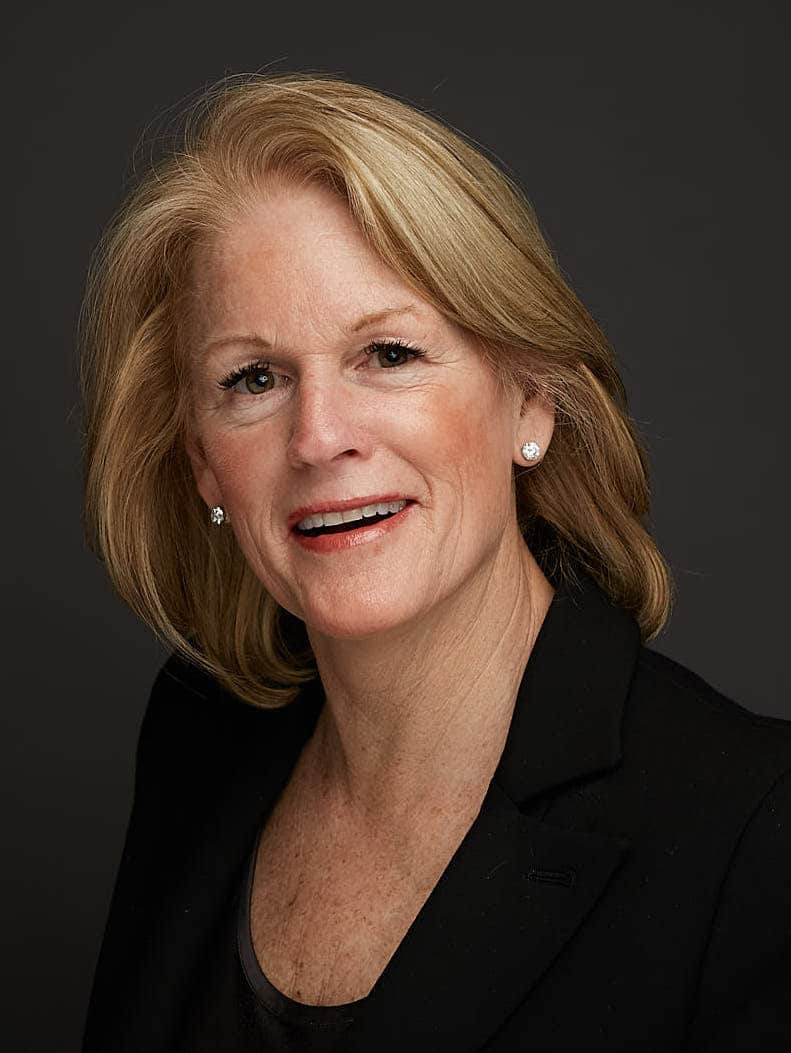 Mizuho's Darlene Pasquill is Dedicated to Clients
Darlene Pasquill, Managing Director, Head of Americas Equities, Mizuho Americas, won Excellence in Leadership Award at Markets Media Group's 2021 Women in Finance (U.S.) Awards.
"I was thrilled about getting the recognition," she said. Pasquill has been with Mizuho Americas since late 2018. Prior to that she spent 17 years at Credit Suisse, most recently as Head of Americas Equities. She received a BS from the University of Massachusetts and an MBA from Harvard Business School.
"I was fortunate to have been given this opportunity here to really prove myself in an entrepreneurial and more of a startup environment in equities at Mizuho. It has been fun setting strategy, launching new products, and establishing a positive culture given the talent we have hired to grow the business after having run a much bigger established business at Credit Suisse," she said.
She believes that a lot of winning comes from revenue generation. "I've always had success in cross selling and growing client relationships. And, I've done a lot of strategic account management in the past."
Drivers of her success are "dedication and passion" about her clients. "I'm a super positive thinker. And I love a challenge and working with the teams, as I love people." She said that every day she listens to Nick Saban on YouTube, head football coach at the University of Alabama. "It gives me inner strength," she said.
To be successful, you have to hire difference makers and the best talent, according Pasquill. "If I don't retain and attract the best talent, I can't win, because to win here, in equities, especially when you're starting up, you have to have great people," she stressed.
"I strive to be approachable and transparent. "I do set very high expectations of myself," she said.
According to Pasquill, her employees would probably say she's "pretty intense", but also "very self-aware" of what it takes to win.
"We are making sure all the teams know what it takes to be successful, so that they understand what we are trying to do and are fully invested in our success over the long-term," she added.
Pasquill said she hates losing more than she likes winning: "I'm not afraid to lose, I'm not afraid to be unsuccessful, but I hate it. I think what keeps me motivated is coming in every day and making sure we're not losing."
Pasquill revealed that taking over a business in a competitive market, hiring the right people and launching new products at Mizuho has been the "most challenging career opportunity" she has had in her life.
"And we have a lot more ahead of us to do," she said.
Pasquill said that their company culture is "entrepreneurial, and fast paced".
"Everyone's super positive, everyone's really happy. I walked into a business that needed to be turned around and put on the map, but within the context of a great firm," she said.
For Pasquill, different leaders have different styles, which are all good, but you have to be trusted by the people that you're working for, and the people that are working for you. "Most importantly, you have to be an effective communicator, to communicate your vision," she pointed out.
Five years from now, Pasquill would want to be in the same environment. "I always need a challenge. I want to be in a similar position where I'm very challenged with an opportunity to grow something because growing something has been really fun," she said.
To the next generation of women in finance, she advised: "Keep investing in yourself, be self-aware, and keep changing. In our business, no matter how successful you are, you have to think about what you are going to do next. I want to make sure the next group of women don't just keep their heads down. Engage and evolve. I think everybody can always be happier."