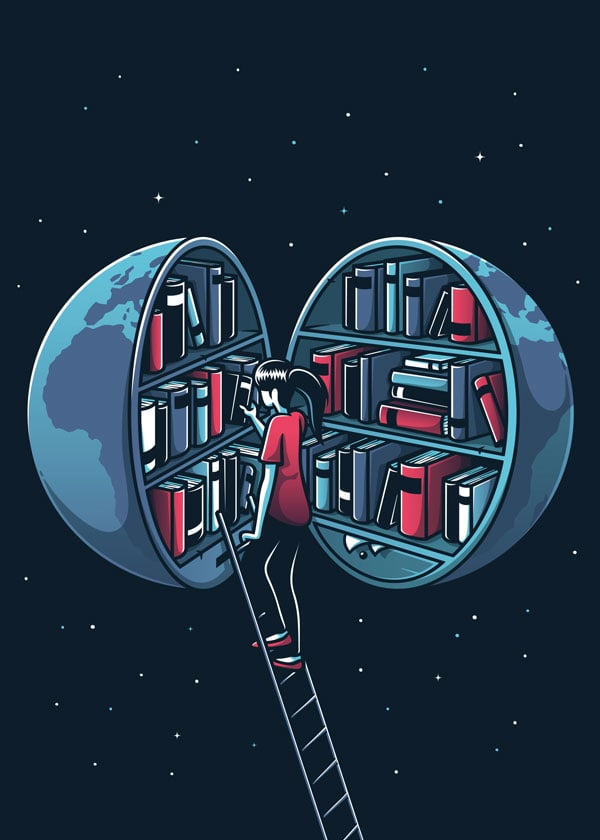 The pandemic has forced commercial real estate to consider whether it's not just who you know, but what you know.
Some sectors did well; others, a disaster. But no matter where you were, it took skill to read the near future, make the right decisions, invest wisely, broker deals when habitual ways of business were gone.
As experts at the Federal Reserve Bank of Chicago wrote in November 2021, "The Covid-19 pandemic had an immediate and substantial impact on the commercial real estate (CRE) market—emptying workplaces, shopping centers, and hotels, thus affecting the cash flows of businesses occupying commercial space and in turn the ability of commercial space owners to meet their debt obligations." And they added, "The outlook for the CRE market is uncertain, though recovery is likely to differ significantly across property types and geographic locations."
CRE is a business of relationships, no doubt, and one of location. But it's also an industry that has to run on knowledge: financial, legal, operational, and strategic. The question is how does a professional gain the insight, experience, and knowledge not only for today's work, but ongoing career development?
The question becomes how you learn what you need to. There is much you can gain on the job, but there's also a place for formal education, whether an undergraduate or graduate degree, or continuing education programs. The challenge can be balancing both, considering time and costs.
COMPENSATION REALISM
There are indicators that education, CRE roles, and compensation don't have an automatic correlation.
The Bureau of Labor Statistics has the Occupational Outlook Handbook that tracks various occupations, their projected job outlooks, entry-level requirements, environments, and pay. Property managers typically need a high school diploma and less than five years work experience. Median pay is $59,660 a year while the top 10% earn more than $134,570.
Median pay for real estate brokers and sales agents is $51,220, with an expectation of a high school degree and either specialty courses or, in some states, college courses in real estate to become eligible for licensure. The highest 10% make at least $174,120.
Property appraisers are expected to have a bachelor's degree and have a median income of $58,650 and the top tenth, better than $107,090.
From this limited view, it isn't clear how much advantage a real estate degree, or at least an undergraduate one, might offer. But a career in an industry is more complex than a single job and balancing professional and personal needs and interests can be complex.
"I have always been interested in going back to school, but I never saw it as a necessity for my profession, both from a compensation standpoint and maybe a little bit from I always thought that if I went back to school, it would be [just] to learn," Zach Bowyer, managing director and head of alternative real estate investment at JLL, says. "That's all great, you also get that on the job and at the end of the day you look at that economic return."
He did eventually go back, but more on that later.
A point to remember is that a career is rarely a linear progression in one line in an industry, particularly these days. Even in a traditional approach, access to upper management, especially a CEO role, has generally required potential candidates to cycle through various positions for a better understanding of different areas of a company. That could mean time in sales and marketing, finance, operations, customer service, and other areas. Also, someone's professional interests could change over time. Becoming a broker early on, for example, doesn't mean that someone won't develop an interest in finance or managing property or in overseeing an investment portfolio.
Each different direction will require additional experience and knowledge. The question becomes how best to get the background that allows the shifts in direction: on-the-job learning or formal education.
"While students may ultimately go into a particular area of real estate, we leverage their time in academic programs to also ensure that they're getting exposure to the full range of real estate activities and are developing a deeper sense of how their particular area of interest fits into a much larger ecosystem," says Dr. Sam Chandan, Silverstein Chair and Academic Dean for the NYU SPS Schack Institute of Real Estate.
"I think there's a lot of value with both paths," Leon Camarda, vice president and general manager at Project Management Advisors, says. "In my opinion, the success of the on-the-job training route really lies with the trainer and who's going to be providing that on-the-job training. I was fortunate to start in a company that had a very good training program that taught me the fundamentals of how to do my job. That's what I would recommend to anybody coming into an industry, is to align themselves with firms that have strong reputations for having training programs."
However, that assumes an employer is able and willing to provide the type of training needed to take the next step, or that the business is even involved in the areas the employee wants to explore. They might, but someone may not be in a position to push successfully for the change in direction they want.
Formal schooling is more open to a selection of courses that would fulfill the student's needs.
"Where I've seen the value of having a university degree is it sets a strong foundation for the topics and the responsibilities that you're going to face and gives you a good base of knowledge that's translatable as you start to enter into the industry," Camarda says. "From what I've seen that's been beneficial, having gone to a university, a reputable popular university in the region where I work, I think it's become affiliated with my personal brand. The relationships and networking opportunities with having a university degree and the credibility that comes with it has opened doors and created conversations that otherwise wouldn't have been as easy to do. That even goes to classmates I had in those university programs. Having spent several years with those people, the relationships are formed and come in handy in the future."
CRE PROGRAMS
While CRE programs in universities aren't at the state they were in the 1990s, let alone the 1960s, and there are plenty of commercial real estate courses at universities to go around, when it comes to actual majors, the ranks are slimmer than might seem obvious.
U.S. News & World Report's annual ranking of "best" schools shows 486 business schools with accreditation from the Association to Advance Collegiate Schools of Business (AACSB) that offer an MBA, but only 19 with a real estate program. And for undergraduate real estate degrees, only 13 names come up out of 372 that had business programs.
That seems like slim pickings, but maybe shouldn't be such a surprise because study of the field is only a few decades old.
"My institute was founded in 1967, long before anyone offered real estate degrees in a meaningful way," NYU's Chandan says. "The notion was to work closely with industry to ensure that working professionals in real estate had opportunities to invest in new skill building."
In those early days, studies were more like continuing education rather than a traditional major. "Real estate as an academic discipline in a way that would support degree programs was still evolving," he adds.
Those early days extended quite a while, by the way. "When I went to graduate school in the '90s, there weren't specialized graduate degrees in real estate yet," says Eric Maribojoc, director of the Center for Real Estate Entrepreneurship at George Mason University School of Business. What was more available were MBAs with eventual specializations. "There are now specialized graduate degrees where you focus from the beginning on real estate."
Things have clearly changed. "I think there was a recognition that for those people who already knew what they wanted to do for their career, they wanted to focus on that instead of a generalized degree," Maribojoc adds. "They have those offerings along with the traditional MBA."
Then there is the question of undergraduate degrees.
"The real opportunity here is the value for young people with an interest in real estate to look at universities that have an undergraduate degree," Collete English Dixon, executive director of the Marshall Bennett Institute of Real Estate at Roosevelt University, says. "There's the ability to accelerate your learning degree. It does help you be productive and add value sooner because you know what you're working on sooner. It allows you to shorten your learning curve and help advance your career a little bit faster versus someone having to learn from the beginning. It's really going to be accretive to your career in a way that not having it will slow it down."
Also, an undergraduate degree in real estate isn't the only and best way into the field. "I got into real estate with a finance degree," English Dixon says. "People get into it from all directions."
HEADING BACK TO SCHOOL

</h2 JLL's Bowyer got his undergraduate degree at the University of Florida as a business administration major with a focus on finance and a minor in food and resource economics. Although he says, "My interest has always been either on the finance or commercial real estate side, even as an undergraduate." His first job out of college was as a commercial loan analyst with a smaller bank in Florida.

Although Bowyer originally thought "for my profession that there wasn't the economic return to substantiate making that commitment to go back to school." And yet ultimately, he went through a more circuitous path for reasons that might resonate with many professionals in the field.

"I got involved with the Boston University's master's in hotel management program," he says. "My background in commercial real estate has been focused on the senior housing and health care sectors. The school of hospitality wanted to add a senior housing focus. They reached out to me to help them develop some of the curriculum."

"Through my involvement with them, they offered me an opportunity to go back and get my graduate degree," says Bowyer. "There were a number of things that helped me make up my mind. Through my direct involvement with the faculty, I got really interested and passionate in the different kinds of perspectives and networks they had and the approach they took to the business I'm in. They made it really easy for me." A scholarship for half of the cost didn't hurt.

Bowyer admits that the graduate degree was a "huge time commitment," but it was eventually worth it.

"I don't think that at the end of the day I'll come out of this program and make any more money," Bowyer says. "When I went into it, the idea of what I'd gain was learning new prospects and perspectives and that would be more productive and effective in my career. The unexpected part of it that I enjoyed more than anything is the collaboration and perspective that I learned from my fellow students. I'm 43, so it helps you stay connected and more relevant with the next generation of talent that's coming in. I found that a very valuable asset of what I'm getting out of this program."

For Bower, the job brings real-world experience with a chance to see how "the decisions and efforts play out." In classrooms and academia, there's the chance to gain "different perspectives and insights into what you're doing on the job that allow you to execute on a higher level."

Maribojoc also thinks that graduate degrees might be the choice for many in CRE. "When I started taking my real estate classes, I quickly realized that was the field I wanted to work in," he says. Others like him have worked in the industry and want to learn more in depth.

"You learn on the job," Maribojoc says. "That process is good for some and not good for some. A lot of it is unstructured, a lot of it takes a lot of time. While we should do that, getting your master's degree offers a way to do it relatively quickly in a structured setting with other people thinking like you and offers insights into other parts of the industry you're not exposed to every day." Maybe you're in finance and doing loan sheets all day long but you don't know what the marketing or development guys are doing down the hall. A degree program can make it easier to meet people performing these other roles, resulting in your becoming a more well-rounded professional. "You certainly can do that on your own within the company, but it takes longer, is unstructured, and relies a lot on your own. It doesn't replace all that stuff you do on the job, but it certainly augments it and even shortens it quite a bit."
GOING THE CONTINUING EDUCATION ROUTE
There is another approach to combining on-the-job experience with more formal learning through continuing education courses. Instead of pursuing a degree, taking individual courses or certificate programs can help CRE professionals expand their horizons.
"Our university offers a really structured continuing education, like facilities management," says Maribojoc. "There are different certifications offered for specific real estate skills. In our case, we offer short-term programs, whether conferences, panels, or webinars that can contribute to general learning or to maintain an accreditation."
"We're a consulting firm and we guide owners and developers on executing commercial real estate development," Camarda says. While the firm has a significant on-the-job training program that provides three-quarters of job training, the balance includes between "5% or 10% of more formal training, whether continuing education or certifications."
Beyond university continuing education, there are also valuable courses and certification programs from professional groups. Someone working in CRE could learn more about property management, finance, development, or other aspects. The advantages are more compressed schedules designed for working people and deep experience and insight into their specific areas of concentration.
https://www.globest.com/2022/06/10/real-estate-degrees-necessary-or-just-dressing/