What Are the Fastest Growing Jobs? And How Can BU Prepare You? | BU Today
A new report from the Bureau of Labor Statistics has some interesting, and surprising career insights
If job security is your primary concern, the field for you just might be motion picture projectionist. Openings in that line of work will grow faster than any other between now and 2030, with 70.5 percent more jobs over that time, according to the federal Bureau of Labor Statistics (BLS). But in-demand doesn't necessarily mean well-paid. As you don't need a college degree to run movies, the median wage projectionists earned last year was just $29,350.
Fortunately, BU teaches skills needed for better-paying growth industries among the top 30 tallied by the BLS. If you're a member of the Class of 2023 pondering possible professions ahead of your last year at BU, or perhaps a 2022 graduate who's still job-hunting, take a look at these six fields requiring a bachelor's degree or higher. 
---
Agent/business manager of performers, athletes (7th fastest growing profession, with a 46.3 percent projected employment increase between 2020 and 2030)
Yes, it's a niche field. But most Questrom School of Business students focus on finance as a gateway to investment management—and managing assets is a crucial skill for those representing and handling athletes and performers. "That's what we saw with Brittney Spears," says Mark Williams, a master lecturer in finance and executive in residence at the school. "Remember the big debate about her father, because he was her agent, [and] he was managing her assets. They usually go hand in hand." (The University even has a Sports Business Club.)
The growth spurt is a case of the market chasing the money, Williams says: "Look at the average athlete, how much they're making per year. That's increased just in the last decade. How much the average music performer's making has increased. What's happening is social media in particular has given more power to these artists to basically be noticed and also to monetize their artistic ability."
Someone has to manage that talent, especially with the pandemic turbocharging demand for entertainment, from binging on Netflix during the pandemic isolation days to the race for big venues now that COVID conditions are easing. And agents and managers earned a median wage of $78,410 last year, the BLS reports.
"There are lots of choices out there for these artists and professionals to go to," Williams says. 
---
Statistician (14th fastest growing profession, 35.4 percent projected increase) 
"Similar to the Industrial Revolution and internet revolution that have changed the way we live,  the data revolution will have an enormous impact on human existence for many decades to come," says Ashis Gangopadhyay, a College of Arts & Sciences associate professor of mathematical and applied statistics and department associate chair. Statistics are part of that revolution, he says, "ranging from medicine, climate science, and finance, to name a few."
The New York Times spotlighted the discipline's importance a dozen years ago in an article headlined "For Today's Graduate, Just One Word: Statistics," he notes. "There is a better understanding of what statisticians do beyond keeping track of baseball scores. That awareness is reflected in recent years in the expanding number of students interested in statistics and other data-related fields."
The median-paid statistician earned $95,570 in 2021. For that compensation, statisticians must not only advance the data revolution, but fix its inevitable problems as well, Gangopadhyay says. Just as the Industrial Revolution's material progress left a polluted environment in its wake, "in my opinion, the advances in data science will inevitably be misused for nefarious purposes, such as racial profiling or to aid authoritarian regimes to remain in power," he says. "Therefore, it is imperative that the training of our next generation of statisticians and data scientists is not morally neutral, and ethical considerations are essential aspects of their development."
---
Information security analyst (19th fastest growing profession, 33.3 percent projected increase)
The median pay for those in this field was $102,600 last year—do we have your attention now? The compensation reflects a sad fact: the FBI tallied more than 847,000 cybercrime complaints in 2021, involving losses of almost $7 billion, says Kyung-schick Choi, who designed the Metropolitan College Cybercrime Investigation & Cybersecurity programs. 
Compromised business email is the costliest cybercrime, Choi says, while an activity all too familiar to BU students and staff—phishing—is also heavy. Virtually every economic sector needs cybersecurity experts, but "cybercriminals are going to mainly target those that face critical situations if they lose access to their systems, such as public industries, including critical infrastructures—such as energy—businesses, and other government agencies," he notes. "I'm personally very concerned about the healthcare/public health sector.…Most medical systems are networked via wireless technologies and relatively difficult to update and patch. Information security analysts are essentially needed for the healthcare/public health sector."
MET's cybersecurity programs have at least 400 students, Choi says, and "in every class, I encourage students to explore cutting-edge approaches to cybercrime investigation techniques, cybercriminology, and the ethics of cybercrime investigation."
---
Film and video editor (20th fastest growing profession, 33.2 percent projected increase)
The median pay for film and video editors was $62,680 last year. The BLS says part of the surging demand for editors is COVID-related: with mass in-person events such as weddings resuming, people want professionals to record and edit their big day.
"It was already a growth field" in the entertainment industry pre-pandemic, says Paul Schneider, a College of Communication professor of the practice and chair of film and television. "The amount of content being produced has vastly increased in the past 10 years—both traditional film and TV, including streaming, and also a variety of corporate and new media projects." And while the current uptick in inflation has upped the price of movie tickets, TVs, and computers to stream shows, Schneider doesn't "see the demand for content slowing down at all," he adds.
"Editing has been a valuable skill for many years. It is needed for everything, ranging from news broadcasts, corporate videos, and video for online publications such as the New York Times Magazine to traditional [film and TV] production."
All of the production courses taught by his department involve editing, and they collectively educate about 100 students at any given time, Schneider says.
---
Data/mathematical scientist and related occupations (29th fastest growing profession, 31.4 percent projected increase)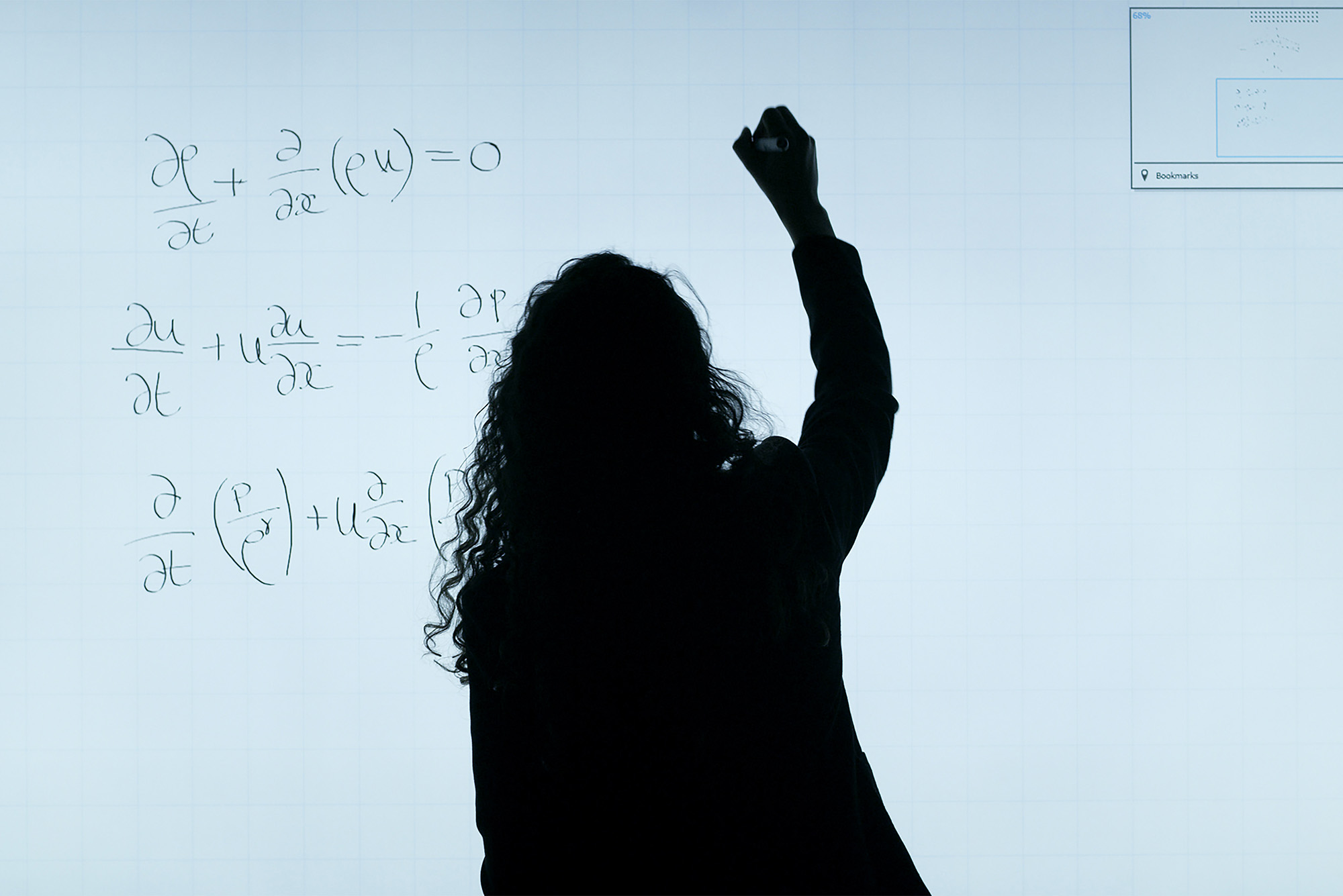 No surprise that those who swim gracefully in data and numbers are surfing the wave that's remaking pretty much everything in life—and earning a decent living doing it (median pay: $100,480 last year). BU's vernacularly known "Jenga building," aka the Center for Computing & Data Sciences, houses educators in "the field of the future," its website says. 
"It may be labeled the 'field of the future,' but that future is now," says Azer Bestavros, a William Fairfield Warren Distinguished Professor, who as associate provost for computing and data sciences leads the new Faculty of Computing & Data Sciences. "No sector in the economy is not hiring data scientists." He notes that one analysis of pay, job satisfaction, and job openings says 8 of the top 10 jobs in the United States require a computing and data science degree.
With computer science a tool against headline-grabbing crises from the pandemic to climate change, Bestavros says, "the most significant impact you can make is the impact you make by leveraging computing technologies"—remote work, mRNA vaccines, cryptocurrencies, cyberwarfare, precision medicine—"and because the best argument you can make is the argument you make with data."
Indeed, the first course his Faculty of Computing & Data Sciences is offering? Data Speaks Louder Than Words.
About 2,500 BU undergraduates are majoring in some data and mathematical science field, while another 420 are studying for master's and doctoral degrees—and that doesn't include related study on BU's Medical Campus or adult learners in Metropolitan College, Bestavros adds.
---
Physician assistant (30th fastest growing profession, 31 percent projected increase)
Although the most amply compensated job on this list—median of $121,530 last year—"PAs tend to be reimbursed by insurance at a lower rate" than doctors, but they also carry less student debt, says Aliza Stern, director of didactic education for the School of Medicine Physician Assistant Program.
Even before the pandemic, demand for PAs had surged because of a shortage of primary care doctors and the fact that PAs "are a cost-effective medical provider," says Stern, who is also a MED assistant professor of dermatology. "PAs have been able to help fill in and provide medical care in areas that do not have enough MDs to care for the population.
"COVID-19 has definitely aided in the continuing growth. The pandemic has hit the medical field hard in all areas and positions. It has been traumatic for many providers and has led to more instances of burnout," Stern says. "PAs have been a great way to help fill in the gaps….We, as PAs, are trained as generalists. When there was shuffling of providers needed in hospitals to cover the various units and clinics, PAs can easily adapt to these changes."
BU's two-year PA program has 26 Class of 2023 students, she says, and 25 in the Class of 2024.
What Are the Fastest Growing Jobs? And How Can BU Prepare You?